Border Terriers
Introduction to this great breed was through Hilary Spence (Padtheway Salukis) when she imported two boys from Sweeping Kennels in Sweden. Tigger and Piglet were great dogs and we loved showing them.
Early in 2013, Gaela Whyte (nee Tolley) of Bohhunt fame, enquired if we were interested in co-owing a Border Terrier. Shortly after, Tui came to to live with us.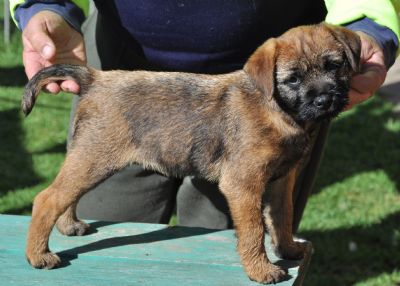 Yes, terriers are very different to Hounds. She's like an eel getting in, out and through. She's active, bossy, but she's cute and cuddly, sweet and loving and we enjoy her immensely.
Whilst Gaela was recovering from knee surgery, Tui's litter brother, Luther, resided with us for a few months. Double trouble! but we missed him on his return to Victoria.
Tui is now a champion - and I am learning about hand stripping!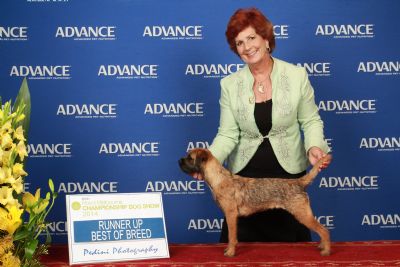 Tui's constant companions are Cloudy and Leo and I call them my 3 amigos! They should probably be known as the 3 Muskateers as where one is, so are the other 2!
Contact Details
Toni & John Comerford
Douglas Park (near Camden), NSW, Australia
Phone : 61 2 46 309100 / 0431220815
Email :
[email protected]